Relay key messages in an easy-to-digest format.
An eye-catching custom brochure can help sell anything by enticing customers to find out more about a brand or a promotion. The best brochures are graphically appealing, carefully scripted and expertly printed—and we have the team it takes to design and deliver just that. The most common types of single-sheet brochures are the half-fold and the tri-fold. The half fold is one sheet of paper folded in half with images on the front and the back side. While a tri-fold results in six panels (three panels on each side). Let Minuteman Press help you create brochures that engage your audience and successfully sell your products and services. They're a cost-effective way to build your brand and tell your story.
Not enough content for a brochure? A flyer may be a cost-effective way to go.
To get a quote or upload a file, please fill out the form.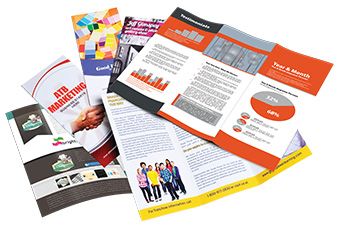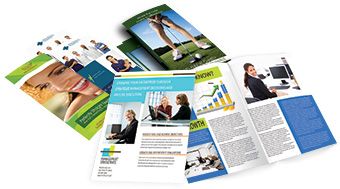 We'll transform your idea into a beautifully finished brochure that leaves the kind of positive impression you're looking for.